CONSTRUCTION, MINING & HEAVY EQUIPMENT FLEET MAINTENANCE
Vector Fleet Management has extensive fleet maintenance experience that can benefit your construction and mining operations (above or below ground). Whether we utilize a captive shop or supplement with our mobile service truck fleet, all of our efforts are geared towards maximizing equipment availability and minimizing maintenance costs. We have developed unique pricing programs specifically geared toward these industries. Our cost structuring allows us to provide transparency for our clients into all the associated fleet maintenance costs.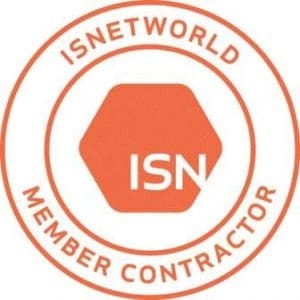 We are a leader in mining and construction fleet maintenance due to our ability to fully integrate our methodology and approach with the dynamic and extensive operations which exist in most construction and mining sites. This means we are fully integrated into the ingoing production schedules and are able to adjust our maintenance program to reduce downtime and improve overall site productivity.
Another cost savings benefit of outsourcing your fleet maintenance services with Vector Fleet Management is the 'in-sourcing' of many activities that may be currently sub-contracted at great expense. Some examples of this may be undercarriage management/maintenance/repair, blade and bucket maintenance and repairs and more extensive light and heavy duty system repairs and diagnostics. Our staff is trained in the specific disciplines required to reduce the use of OEM and other 3rd party vendors.
Our solution is comprehensive while respecting the cost objectives every operation must meet. Our approach to these operations enable us to conserve costs, maintain flexibility and productivity to meet all performance objectives. Our mining and construction fleet services solutions include:
Customer online access for reporting and historical asset cost analysis
Monthly dashboard reporting pushed to clients including, PM Currency, downtime percentage, technician productivity, number of repair orders, and type of costs incurred.
Additional customized reporting as requested by our customers.
Daily Out of Service asset reporting with projected back in service timeframes.
Dedicated and Highly Qualified Technician and Fleet Management staffing, managed daily for production and efficiency.
Safety culture and record which has earned Vector Fleet an 'A' rating with IS Networld.
Extended Service Hours geared to service equipment at 'non-peak' hours.
Heavy Equipment Fueling/Greasing/Top-Off programs.
Advanced Heavy Equipment Monthly maintenance schedules with budgets.
Best Practices approach towards Maintenance Re-engineering and PM Management.
Customer feedback program with monthly and quarterly reviews.
Detailed Oil and Fluid Analysis.
Advanced Parts sourcing network and Warranty Recovery programs.
Deployment of our fleet maintenance system with Mechanic Workstation and Shop Planner features which drive shop and technician productivity and efficiency
A proven, seamless transition strategy which makes for a noninvasive start-up for your operation.
We are continuously seeking ways to improve our contract performance by analyzing our work methods, technician skill mix, the shop work structure and the labor resources.
A dedicated, customized and cost effective fleet maintenance solution are not mutually exclusive goals, see how Vector Fleet can make it happen for your company
Contact us today to learn more about our construction and mining fleet maintenance programs.