FLEET MAINTENANCE PARTS MANAGEMENT
PARTS & TIRE MANAGEMENT AND SUPPLY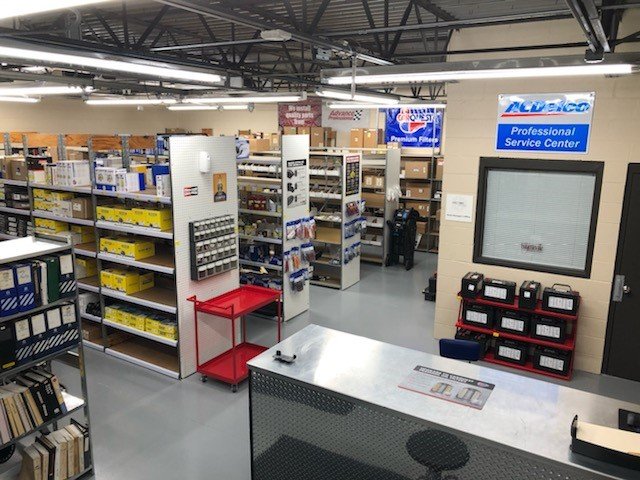 Another element of our program is the comprehensive management and efficient supply of parts and tires which support our fleet maintenance mandate. Vector Fleet has built extensive Parts sourcing networks across the country to support our contracts and this can be leveraged to your benefit.
OUR PARTS MANAGEMENT PROGRAM FEATURES:
Inventory carrying costs borne by Vector Fleet
Accurate inventory tracking and RO level assignment of parts
Supply Chain metrics in place: Min/Max, Lead times, Reorder points
Vetted supplied network for Light Duty, Heavy Duty and Off Road parts
Elimination of parts obsolescence
National pricing agreements to lower acquisition costs
Integrated Warranty Recovery program
OUR TIRE PROGRAM FEATURES:
National pricing agreements to lower acquisition costs
Specific Tread and Compound selections which match your fleet vocation
Scrap Tire Analysis and Warranty Recovery
Mounted tire/wheel program management
Wheel reconditioning
Alignment program
These two vital components are areas where significant savings can be realized, where your company can benefit from our experience. No cookie cutter approach here. Every Parts and Tire program is designed and implemented from fleet specific specifications. Don't settle for less, contact us to learn more!
Our staff is relentless in their pursuit of material and financial warranty.
Vector Fleet Management implements warranty tracking methods to ensure our clients maximize claims:
Via our Fleet Management Information System (F.M.I.S.) all warranties are tracked
Original Equipment Manufacturer (O.E.M.) Warranties are maximized
Replacement Component Warranties are maximized.
Integrated Warranty alerts at our F.M.I.S. Mechanic Workstations
Automated Daily Warranty Summary is sent to our Site Supervisors to ensure all claims are submitted
Regular Scrap Tire Analyses to ensure warranty conditions are identified
Contact us today to see how our fleet maintenance program can reduce your parts & tire costs!