AVAILABLE CAREER OPPORTUNITIES
Our operation is only as good as the field and support staff that keeps it running. Whether they manage business at corporate or out in the field our professionals are committed to moving the company forward. We make sure every one of our field and support experts get the training, compensation, and opportunities they need to grow.
WE ARE CURRENTLY SEEKING
Charlotte, NC
Business Development Manager (Fleet Maintenance)
Fort Lauderdale, FL
Shop Supervisor
Shop Attendant
Part Time Office Clerk
Technicians Class A/B/C  – (Night Shift)
Technician Class A/B/C Light Truck & Heavy Diesel
Harley Davidson Certified Motorcycle Technician
Plant City, FL
Diesel Technician Class A/B
Bradley, FL
Technician Class A
Heavy Equipment Mobile PM Technician
Class A Tractor Technician
Fuel Truck Operator
Facility Administrative Assistant
Tampa, FL
Technician C / Fuel Truck Operator
Mulberry, FL
Fuel Truck Operator
Class A Tractor Technician
Heavy Equipment Mobile PM Technician
Class A Technician
Odessa, TX
 Auto & Diesel Technician A/B/C
Big Spring/Midland, TX
Carrollton, TX
Class A/B Diesel Truck & Bus Technicians
Shop Supervisor
Phoenix, AZ
Class A Diesel Truck Mechanics
OUR COMPANY:
Vector Fleet Management, LLC (Vector) is a dedicated fleet maintenance service provider with corporate office based in Charlotte, NC. We are U.S. owned and operated and have been a trusted national partner for contract Fleet Maintenance since 1988.
Vector is committed to hiring top quality professionals who share and support our vision for excellence and who enjoy working with people and service customer needs with passion. Vector is an Equal Employment Opportunity Employer and provides a drug-free work place for all employees.
OUR FLEET MAINTENANCE JOBS OFFER:
Excellent pay for the right candidates
Paid Vacation and Holidays
Benefits (Health, Dental, Vision, Disability and Life Insurance)
401(k) with Company Match
Employee and Family Support thru Employee Assistance Program
Employee Training and Certifications
Other Benefits…
Corporate Office
9300 Harris Corners Parkway Suite 350
Charlotte, North Carolina 28269
Interested in a fleet maintenance job? Send Job Applications and Resumes to: resumevf@vectorfleet.com or
Upload Resume Online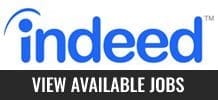 Dallas/Fort Worth
2018 Spooktacular Career Fair
5151 Regent Blvd. Irving, Texas (Get Directions)
Thursday, October 18th – 6:00 – 8:00pm & Friday, October 19th 9:00 – 2:00pm
Orlando
2018 Auto Technician Career Fair
2002 W Taft-Vineland Rd. Orlando, Florida (Get Directions)
Tuesday, October 25th 10:30 – 2:30pm