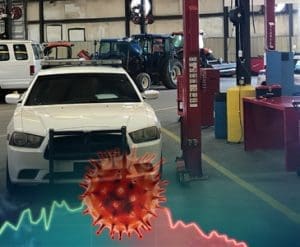 During and after the COVID-19 crisis, companies and organizations who depend on their fleets to drive their business, should evaluate the benefits of outsourcing the care of their fleet.
Typically, if a company does not have an internal fleet maintenance solution, the only option is to utilize several outside vendors and potentially be exposed to long delays for parts and even labor to complete maintenance/repairs.
Internalizing your fleet maintenance with a dedicated, customized solution from Vector Fleet can help you avoid revenue disruptions. Such as:
Parts and Tire shortages
Extensive vehicle turnaround times at dealerships and off-site repair shops
Delays related to technician shortages at dealerships and other repair facilities
Lack of planning and visibility of maintenance spending
Impacts hours available to complete repair/maintenance
A solution developed according to your specific business needs can alleviate the risks above.
To learn more about the features and benefits of a comprehensive fleet management program,
contact us today to discuss your specific needs and to get a free cost analysis.
Contact us today for a free cost analysis!