Spring is finally here and so are the challenges for fleet maintenance and driver challenges. Conducting proper maintenance for your business vehicles will ensure a smooth operation during the busy summer and spring months.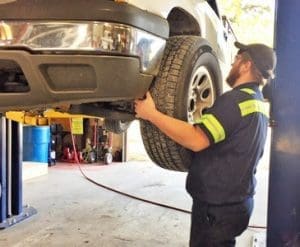 The best way to achieve this is by cleaning and inspecting every piece of equipment in the fleet. Prepare and start maintenance early to reduce downtime. Vector fleet customers depend on our Fleet management Information system (FMIS) to determine the change in seasonal maintenance. This means that our preparedness will give our clients confidence about their fleet and its readiness for the spring season.
The following are some of the important things to review in case you are not currently working with a fleet maintenance company:
Change Fluids
Fluids are important because they will make your vehicle and equipment operate as the OEM expects. Today's engine technology requires specific types and quantities of fluids to achieve the OEM standard, and in most cases maintain the warranties.
Brake Inspection
You have to ensure that your brakes are in proper condition so that you can stop whenever you want. Check that the rotors and pads are in good condition, don't show signs of cracking or glazing, and replace them if they are at or near OEM specifications for discard. Also, look at the air brake and/or anti-lock braking systems and clean any salt from winter from all lines and connections.
Rotate and Fill Tires
Some people often ignore this part or check them once in a while. Tires are naturally porous and lose air overtime. It is important to check air pressures as required and maintain them at OEM specifications for your vehicle type. The sidewall maximum pressures are not the recommended pressure settings. Always check your owner's manual for the specifications. Tire rotation is an often overlooked requirement for proper tire maintenance. Depending on your vehicle type, there are specific patterns of rotations which must be followed to insure proper tire and life.
Check Belts and Hoses
Cracked, broken, softened or peeling belts hoses and belts can really affect the performance of your vehicles. Spring is already here and you can't leave anything to chance. Check all the belts below the hood and replace those that are either cracking or below depth specifications. A belt gauge is an inexpensive handy tool that can save substantial failure costs down the road.
Change the Battery
There's a likelihood that the battery will be drained by the time winter is over. This is why it is important to replace the batteries of your vehicles – especially if you notice some components are working slower than expected. A battery "state of health" check can be performed by most system testers and is good preventive maintenance anytime your unit is in for service.
Test the Air Conditioner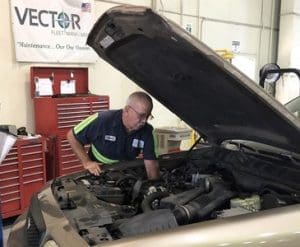 You need to ensure that your employees operate in a comfortable environment as summer approaches. Check if the air conditioners are properly functioning and repair if there is anything that is not working properly. A simple pressure check and leak test can be performed to insure the system is ready to handle the constant load of increased temperatures, as well as prevent major component failures on the road.
Perform a Complete Detail & Winter Exposure Inspection
As salt melts snow during winter, it also leads to rust on your vehicle's undercarriage. That's why you should ensure that all vehicles are thoroughly washed to get rid of any salt and residues. This will ensure that there is proper visibility, equipment operation, and safety of your vehicles.
Besides that, take note of vehicles or equipment that are not frequently used. Most of them might have been damaged by winter conditions such as snow, melt and rust. Do not take anything for granted.
In case you are looking for ways of reducing downtime risk and ensure that your fleet is always prepared for any season,
contact us today to discuss your specific needs and to get a free cost analysis.
Contact us today for a free cost analysis!