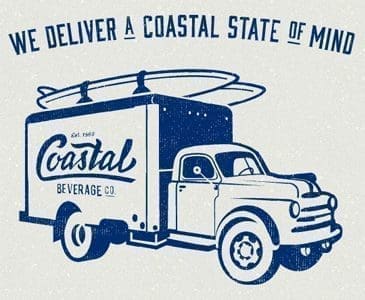 You may have read that Vector Fleet Management was recently selected by Coastal Beverage to oversee fleet maintenance in two of their bustling North Carolina locations.
Coastal surpassed their 5,000th customer during their semicentennial anniversary in 2010 and as they reach their 60th year in business, they look forward to Vector Fleet helping them to streamline their fleet operations and enable them to grow their business to new heights.
So, why did one of the largest beer and beverage distributors choose Vector to eliminate their fleet inefficiencies and reduce fleet management costs?
Experience
Vector is a leading fleet management company with vast experience delivering customized maintenance programs for food and beverage customers by catering to their specific industry needs. The seasoned Vector crew will work alongside Coastal's management team to develop innovative tactics that will accomplish their cost-savings goals. Examples of such tactics may include introducing new top off programs and/or reducing subcontracted fleet repairs.
Vector understands that each distributor requires their fleet to be up and running during their hours of service, therefore, Vector establishes routine fleet maintenance and repair schedules that are performed only during 'off-peak' hours. They sustain crews of mobile service units ready to diagnose any problems on-site and even serve refrigeration equipment during these off-peak hours.
Accountability
Every client-partnership Vector forges is based upon personalized performance metrics and thresholds that hold both Vector and the client accountable to ensure mutual goals are met. First, Vector Fleet Management will implement their TMT Fleet Management Information System which will log data on each fleet vehicle to enable Vector to determine baseline performance information. From there, a specialized preventative maintenance program will be implemented with Coastal receiving detailed reports on asset usage, fleet challenges, and measured efficiency gains over time.
Results
By utilizing the Scope of Work developed in partnership with Coastal Beverage, Vector Fleet will improve operations, equipment life cycles, and deliver cost-effective fleet performance. Ongoing analysis and adjustments to applied work processes will ensure that the Vector-Coastal relationship results in an exceptional experience that surpasses expectations.
Why You Should Choose Vector
Fleet management is just one of many components of your complex business. By outsourcing this facet of your organization to a proven expert such as Vector, you can be assured of the consistent delivery of high performing, efficient fleet services by experts who can keep operations running smoothly. Vector's crew is able to identify and solve problems based on benchmarks of not only your organization but of similar businesses in the same industry and quickly troubleshoot any challenges that arise from a vast pool of experts.
Lastly, with Vector handling all DVIR requirements as well as other OSHA, DOT, and fleet compliance paperwork, they absorb the risk associated with those responsibilities, enabling you to focus on more important matters; your business.
Taking the Next Steps
Before engaging a fleet management provider, make sure they can meet all your company fleet's needs and have experience and insight into your unique industry challenges.
Contact us today to learn more about our business specific fleet management programs or get a free fleet analysis.