There are many benefits to outsourcing fleet maintenance. We've outlined the benefits that have the biggest impact on your overall operation.
Single Rate Price Model
A single rate pricing model is a cost plus contract instead of labor and fixed operation costs billed out separately.  We manage the amount of overtime needed to complete the project and we incorporate that into the Single Rate. Single Rate is applied to every technician hour worked in the shop. So the invoice is very simple: Single Rate, Parts Consumed, Taxes.
Benefits
Labor is billed using the same rate whether it is Straight Time or Overtime
Simplicity in billing

Firm Rate Price Model
The benefit of a Firm Rate Price Model is a nearly complete cost guarantee for the fleet maintenance and repair within a given life cycle. We're able to provide this type of pricing by using historical data to predict the fleet maintenance and repair costs. This model is used for fleets that have fairly standardized equipment, operating conditions and equipment utilization. What wouldn't be included in a Firm Rate Price model are things we simply can't predict such as accidents, abuse, acts of god, and vandalism as well as repair costs for those
fleet units outside of the given life cycle.
Benefits
Labor, Fixed Op Costs and Parts are guaranteed to a large extent
1/12th of the Annual target Cost amount is invoiced every month for even expense throughout the year (may be adjusted for fleets with seasonal equipment)
To maximize benefit, fleet needs to keep their units within the given life cycle (ex: 5 yrs and/or 500k miles)
Extreme levels of financial accountability from VFM to the Fleet 

Improved Asset Availability
VFM tracks asset availability. For example, if a food service fleet has 100 or more trucks and they require 45 trucks to deliver their products every day, then their fleet availability must be 90%. VFM tracks individual unit availability and produces an aggregate measurement to illustrate that our preventive maintenance, scheduling are resulting in their fleet being available for use when needed. In some cases if VFM was able to demonstrate availability of 95%, the fleet may consider eliminating the cost of 'spares'. In the example above, the food service company may opt to keep 3 spares instead of 5, thus reducing their operating costs for the fleet, while still being able to deliver their products.  This same logic applies to mining fleet, where a certain amount of equipment is required to product daily mine quotas.
Benefits
Allow increased production or eliminate fleet redundancy = increase in revenue/cost savings
Typical results of 95%+ availability

Excellent Safety Record
Technology is changing fast which is why our technicians receive continuous training online, through direct training, and at specialized schools. You get the benefit of training without lost productivity.
Benefits
VFM becomes trusted partner in safety
Complies with all your company policies
Dedicated Program for Your Entire Fleet
Our dedicated fleet maintenance contracts are tailored to meet your needs. From Government police, fire & rescue and public works fleets to Commercial mining/construction equipment, tractors & trailers and utility equipment. We will listen and work with you to design a customized maintenance program that significantly reduces costs while increasing the performance of your fleet. Your fleet is unique –
Benefits
Allow your operational team to focus on improvement to core company functions
Improvements in efficiency and productivity

We Support All OEM Equipment Brands
Vector Fleet views parts and inventory as opportunities to gain full control through our national pricing agreements with numerous OEM, parts and tire suppliers. Free cash flow will improve as embedded providers should own all parts and tire inventories. Control through the elimination of loss due to obsolescence or theft is another key benefit.
Benefits
Only one call is required to address any maintenance or repair issue

On-site Dedicated Team and Equipment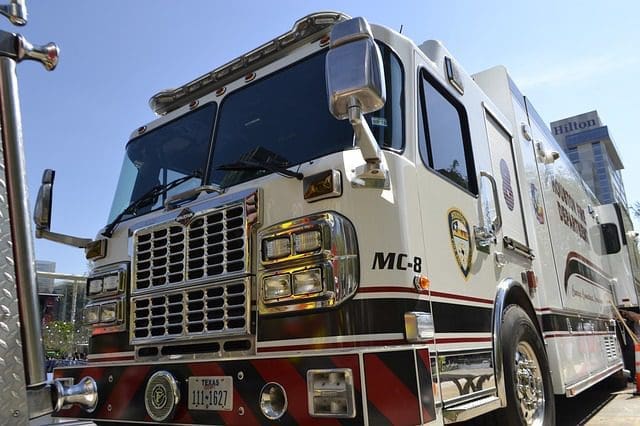 This refers to the benefits of having a dedicated team and equipment positioned on-site at the users place of business, versus them using a provider who may have a service facility several miles away.
This is also beneficial if the client has existing infrastructure (shop) which can be used to house VFM operations.
Naturally, if the client has enough equipment to merit a team of 4-5 technicians, then we can deploy a team to be based on-site and deliver the highest levels of responsiveness. Firstly, the client can dictate which fleet units should be repaired first and since our technicians are on-site we can quickly address an ad hoc needs that arise during the day.
Benefits
Rapid response to all fleet related issues
Improvement in uptime for all equipment

On-site Solution
Vector Fleet provides Captive Shop Maintenance. Fleet Maintenance is performed in the customer's facility by Vector Fleet, ensuring that the customer will maximize their investments additional to what they have already invested into the facility
Benefits
Leverage existing shop infrastructure
Benefit from immediate response time to address issues
Contact us today for a free fleet maintenance cost analysis and see how our fleet management service can improve performance and lower costs.