Have you thought about how to improve your Fleet Maintenance Program?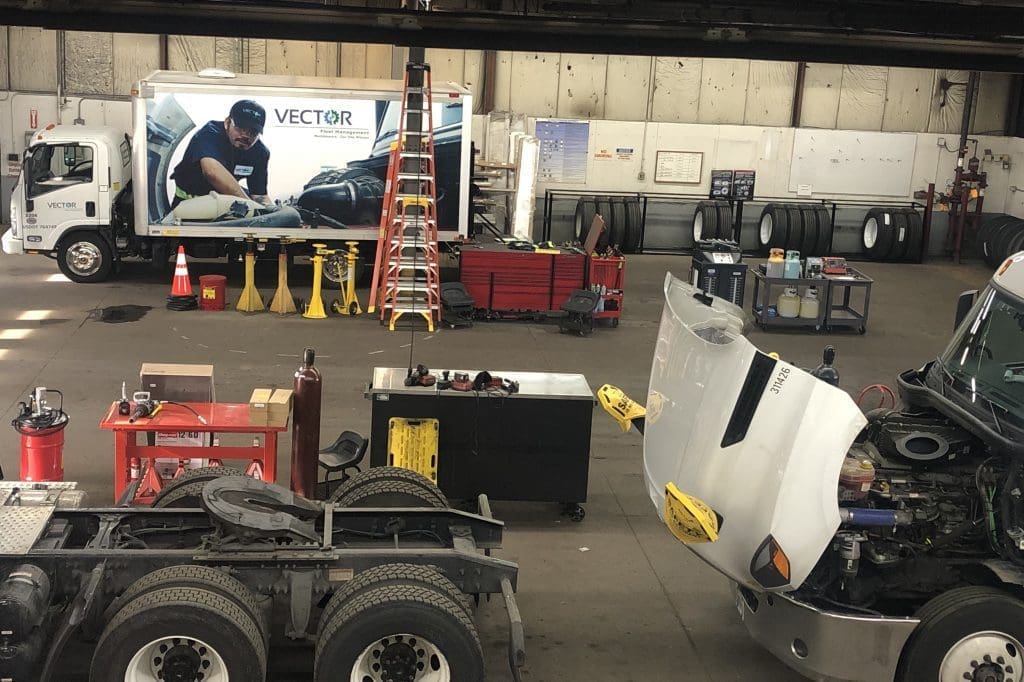 Have you thought of opportunities you could capitalize on that could bring you healthier bottom line, better production, or better ROI? Odds are, probably not, and that's okay, because I'm here to remind you of some introspective thoughts we can look into.
Are there leaks in my shop's purchasing? You may not be getting the best deal on parts, you may have shrink, or you may be dealing with entire lines of parts that are now obsolete or no longer supplied. Start with an inventory of what you have, ask suppliers to buy back or exchange obsolete parts, compare your inventory levels with what shows on hand, and ensure that the parts on hand actually fit the current fleet model you are servicing.
Is my labor claim percentage higher than 3%? If you have an elevated number of labor claims, the odds are high that the issue isn't really the parts, the problem may be in diagnostics. If you are seeing failure rates in your shop, that are higher than the failure rates for similar parts across the industry, it may be in your favor to get involved in those claims and look at the diagnostic process.
Are the fundamentals of my business still being practiced every day? It's easy to rest on your laurels, or to think that since there hasn't been a "problem" in a while that everything is "fine". Look at your best practices, and your SOP, how closely are they being followed, how much have the technicians or the business varied from those baseline fundamentals. Basic execution is a lifesaver and a staple of every business. Don't get caught leaning on SOP that is non-existent and wind up paying for extensive repairs, or a work related incident because basic practices were not followed.
What percentage of serviced equipment returns back to the shop within 2-3 weeks? The dreaded comeback…why is it happening? Did we miss something in inspection? Was the original repair correct? Not only is this annoying, but it's not efficient, if you are experiencing comebacks, you need to take a look at your process, from the top to the bottom. Are inspections pre and post-repair being performed? Are diagnostics being done fully and correctly on the first opportunity? Every time you touch equipment twice for the same reason, you are denying attention to other vehicles in the fleet and missing valuable time that specific piece could be in the field generating income.
What percentage of my fleet is actively in service, versus what percentage is down? It seems so "Bush League" but this metric is commonly missed…more often than not most folks don't have any metric surrounding the amount of their equipment that is damaged, in service, in the field, or coming due. They just run the equipment until there is a problem, or it doesn't "sound right" then bring it in for care. You should have a very good handle on how much of your fleet is in what status. Is it usable now, due for maintenance soon, or is it on deck for a major repair? Just something as simple as this can help you realize where you need help the most.
How many of my technicians have certificates that have already expired or will expire soon? Today's trucks, equipment, parts, and chemicals are constantly changing. The technology is ever growing, and it's more advanced than ever before. Are your technicians prepared for this? Are they keeping their skills up to date? If not, this can lead to you having an outdated workforce, sending off work back to the OEM, acquiring tools and equipment for teams that may be unfamiliar with them, or potential mis-diagnosis. This can all be headed off at the pass by ensuring your teams are ASE certified, or certified through an OEM.
Is continuing education for my technicians still something I'm vigilant of, or have I let it slip, or did I ever really think about that at all? Continuing education for a technician can be done in a variety of ways. They can be certified through something like an OEM or ASE, but there are also lessons to be easily learned by just revisiting a starting and charging class, an undercar and chassis class, or an electrical diagnostics class. These are offered through several parts chains, and usually take a handful of hours, at night, after the shop is closed. Why not send your techs to have a free dinner, pick up some best practices, and maybe save you some trouble in the long run.
Are the cycle counts on my parts and tires being performed on time? Do I regularly have parts show on hand, only to have it missing when I go to install it? Just another "Bush League" problem… simple fundamentals. Most shops should stock some basic parts so you can avoid calling a supplier on simple stuff. Light bulbs, hydraulic fittings and hoses, air lines and fittings, greases, oils, and coolants. If you already do stock these things, it's very frustrating to need to use a part and not have it. Make sure your staff is "cycle counting" parts to ensure they aren't being mishandled, or counted onto ROs as the wrong part number or something silly. Assign one line to be counted every week and ensure that the part is there when you need it.
What percentage of my fleet is failing DOT inspections AFTER the equipment was inspected at the shop? The final challenge, the mack daddy of them all is something so frustratingly basic that it grinds your gears to even think of it…. Failing a DOT inspection for a light bulb, or a tire, or brakes, after your class 8 truck was just in the shop 2 weeks before…. BRUTAL… Why did this happen? Why pay a fine or risk an Out Of Service penalty when I literally had a guy under the hood, or at the wheel ends a couple of weeks ago??? Head these silly mistakes of by doing full inspections every time a power unit is in the building. Which is better, you pay the tech an extra half hour to inspect the unit before it leaves, or get Gob smacked by ridiculous DOT fines because of something simple that could've been altogether prevented with a more thorough Standard Operating Procedure.
If you answer these questions and not one of these things pertain to you, congratulations, you are an elite shop owner or manager. The world of Heavy Duty and Automotive is filled with these silly pitfalls. If a lot of the questions had you scratching your head, then that's okay, it means you're a normal owner/operator, and you might need some help to see the best ROI from your equipment. Consider outsourcing your fleet if you want to get the quickest turnaround and biggest benefits, outsourcing can benefit you by reducing parts costs, giving you a better inventory model, assisting your with Technician Education and identifying fleet capability within minimal amounts of time.