Outsourcing your Fleet Parts Procurement Process
In the pre-COVID world…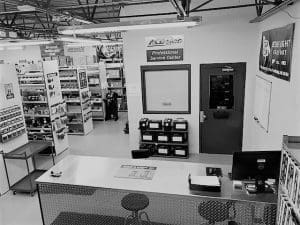 Often Government and Private commercial fleets seem to be stuck half-way through a proficient and cost reducing parts procurement process and half-way through a slow and expensive, often work stopping parts procurement process. Which situation is your fleet facing?
In the pre-COVID world of full staffing, limited production delays and on time shipping, parts procurement was still a challenge. Do you have the lowest cost of parts on every piece? Is your parts room overstocked or understocked? Is it overstocked with obsolete parts for vehicles you have not had for 5 years or more? We could discuss all the benefits of outsourcing your parts procurement and allowing a professional parts company run your parts room in the pre-COVID world. With a labor force that is lacking, production delays and slower than "usual" shipping, Vector Fleet Management can show a fleet manager a long list of benefits. Some of the main benefits are outsourcing the parts purchasing and  allowing a professional parts company to operate your parts room.
Parts cost: Are your parts cost based on your fleet or status as a Government entity? A professional parts company, like Vector Fleet management as our parts cost based on our customers fleet across the nation. This buyer power can be 10-times the size of a typical fleet. These savings are passed to our customers with a minimal, and a single cost-plus structure.

Parts holding cost: These are real costs that fleets bare, and sometimes pay dearly for. From shrinkage to overstocking and obsolete parts. This is a large monthly expense fleet shoulder each day, year after year. Contracting your parts operation means your parts contractor bares the monthly parts holding cost, takes all the risk. As a professional parts supply and Management Company, our refined parts procurement processes means lower cost for our customers, reducing risk and providing on-time parts delivery and procurement.

Parts personnel: Often times, parts personnel can be the entry-level employee in the fleet department. Lacking experience and worse yet, continued training and growth. At Vector Fleet Management, our parts associates have chosen to work in the fleet parts field, have come with experience. We also provide an in-house parts certification program for all of our associates. Our customers are provided with not just "entry-level" employees, but also employees who have invested in their craft and are looking to make a difference in their career.
So, let us talk about outsourcing your parts procurement and parts department to a recognized, professional parts procurement and management company, Vector Fleet Management. The savings on parts, personnel and procurement process, could be the valuable 3-P's of your fleet maintenance program.