When it comes to keeping the vehicles in your fleet well maintained, three types of vehicle maintenance. "Preventive Maintenance" vehicles before problems require repair. "Demand Maintenance" provides necessary service and repairs when a particular problem develops. "Crisis Maintenance" is the most costly, providing fast action when an in-service vehicle breaks down due to a problem.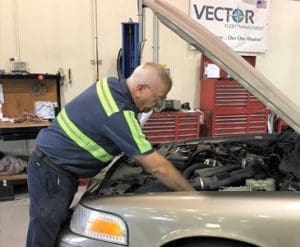 Regular maintenance of your fleet ensures safe, efficient operation of the equipment. Smart fleet owners take a preventive approach, doing vehicle checks by drivers on a daily basis, and inspections based on time or mileage.
Preventive Maintenance Benefits
Regular vehicle maintenance offers maximum benefits. These include:
Fewer Accidents
Reduction in vehicle accidents caused by tire, steering, brake and failure of other mechanical parts.
Reduced Downtime
Vehicles enjoy maximum time on the road rather than losing time in the shop being repaired.
Less Maintenance Costs
Regular inspections catch problems while they are still minor, preventing the need for most expensive repairs.
Improved Employee Morale
Commercial vehicle drivers want their equipment to perform at peak levels, making them more likely to take care of vehicles and drive with care.
Better Public Relations
Clean and well-maintained equipment translates to improved sales and positive public perception. Your vehicles represent your business and tell the public the company is safety-minded.
Organizing Your Fleet Maintenance Program
Your first option is to perform maintenance in-house. This means investing in tools, equipment, parts, inventory, shop space and hiring qualified personnel and associated benefits costs.
The second option is to split maintenance duties between preventive maintenance and small repairs handled in-house and sending out equipment for major repairs. While this reduces the amount capital needed for more sophisticated repair equipment, it means relying on a repair shop to get your equipment back on the road in a timely fashion. A situation in which you lose control of prioritizing repairs and associated downtime.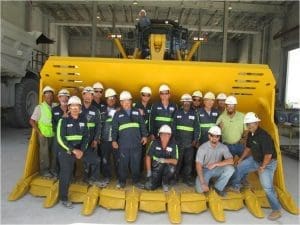 The third and best option is to outsource your fleet maintenance to an experienced fleet maintenance company like Vector Fleet. We can administer the program to ensure proper maintenance schedules are followed; provide the equipment necessary for preventative maintenance as well as major repairs, statutory compliance, and handling all the staffing requirements.
The purpose of a well-run fleet maintenance program is to keep all of the vehicles in the fleet operating at top performance levels at all times. The program selected to be followed should result in keeping vehicles on the road and out of the repair shop other than for regular inspections. Vehicle manufacturer's recommended specifications and regulations should always be observed for optimal results.
Record Keeping Should Be Top of Mind
By keeping an accurate record of maintenance activities performed and scheduled, there is effective control and proper analysis exercised over the entire fleet. This can only be achieved if the records kept are accurate, current, and adequately describe specific problems and exact costs applied to each vehicle. Accurate record keeping is important, whether you control a fleet of cars or heavy trucks.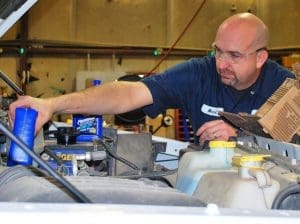 Four key areas of information should be recorded in maintenance records. These include what specific work was performed, the date it was done, who did the work, and the specific costs involved. Beyond that, documenting the Concern, Cause, and Correction in the repair order detail will help to identify patterns of failure and work to improve Predictive maintenance throughout the fleet.
By having this information recorded and ready to refer to, management knows how and when to schedule maintenance services and how to judge the effectiveness of the maintenance program currently in place. Operating costs should never be slashed by sacrificing proper vehicle maintenance programs. Any short-term financial gains from cutting vehicle maintenance will be more than exceeded in future repair costs driven by the neglect. The best approach is more often than not  preventive maintenance to save time and money when it comes to necessary repairs.
Vector Fleet offers a comprehensive fleet management information system that can provide management with a variety of cost-saving operational tools, reports and analysis. The system includes real-time access though an internet portal so end users can stay abreast of the up to the day historical cost of maintenance.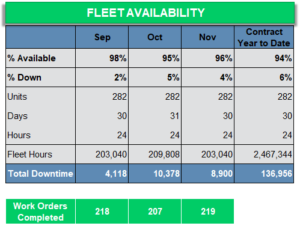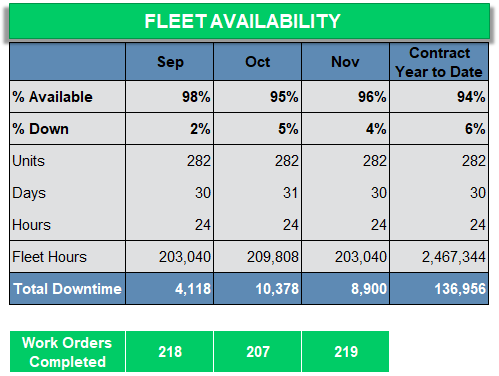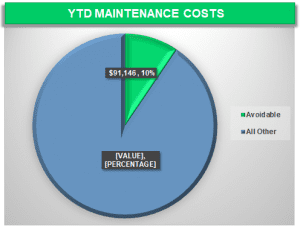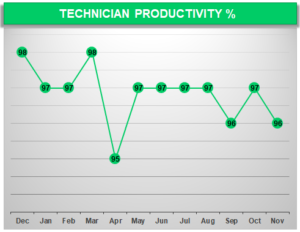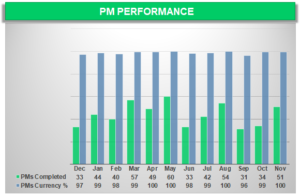 Vector Fleet custom designs all our customer maintenance programs.
We can develop a cost-saving and process-improving solution for your fleet.
Contact us today for a free cost analysis!