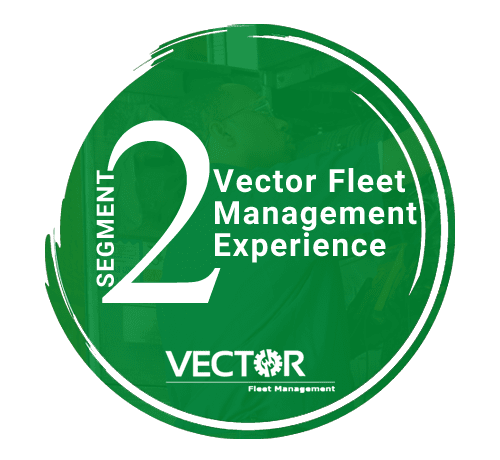 Since 1988, Vector Fleet Management has been providing dedicated, customized and cost-effective fleet maintenance and management services throughout the United States. Our many existing partnerships include private companies that include mining, food service, beverage companies, and OEM inspection and storage. We also have partnerships with government contracts which include cities, counties, hospitals and universities.
Our corporate staff is comprised of individuals who have years of practical experience in the fleet maintenance business. Our key personnel are all certified through the National Institute for Automotive Service Excellence (ASE) which is a gold standard of a company that is managed and led by recognized experts. We are also members of many associations as shown below:

Our fleet maintenance and management program favorably impacts costs, services levels and life expectancy of equipment. This is achieved through deploying skilled personnel, a world-class fleet management information system, vocation specific fleet planning, and competitive parts and tire sourcing.
We consistently deliver on this commitment because maintenance is our only mission. Our singular focus on improving our client's maintenance performance, which allows them to focus on their core mission of serving their constituents.
Background Experience
When it comes to delivering fleet maintenance to a diverse fleet, Vector Fleet Management is a proven leader. The diverse fleet that we maintain are comprised of the following types of vehicles and equipment: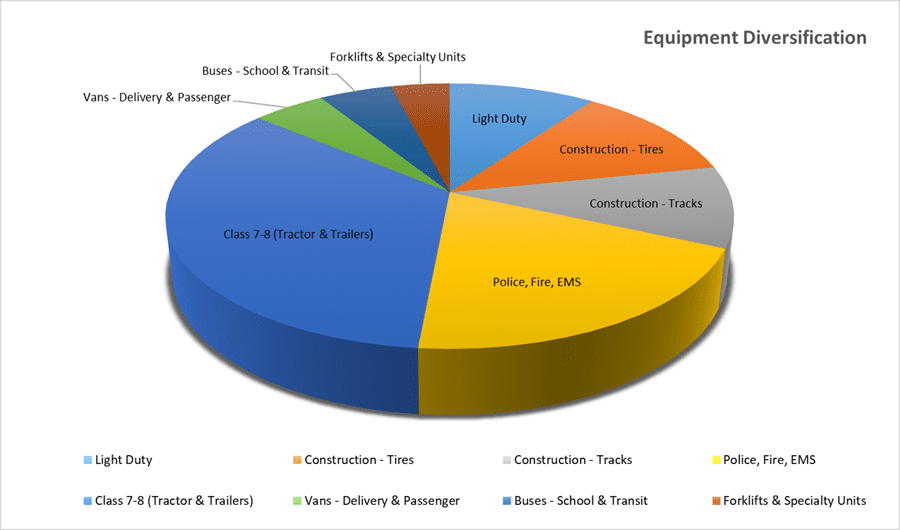 We have gained extensive knowledge about the lifecycles of fleet assets based on a wealth of vehicle historical maintenance data. By utilizing best practices in conjunction with our in-depth understanding of fleet assets, we are able to track performance to maximize our customer's vehicles and equipment investment. This translates into better asset utilization and reduced operating costs for our customers.
Seasonal Equipment Experience
The transition to a different season always brings the unexpected, such as hurricanes, damaging storms, floods, tornados, etc.  We realize these situations can occur at any time therefore we will be prepared to ensure that the customer has the seasonal equipment available to meet its demands. For more than 17 years, we have been preparing specialized equipment, such as snow fighting, leaf collection, grounds keeping, standby generators, and beachcombing units, so our customers are ready for their seasonal demands. Vector Fleet is accustomed to supporting our customers who often must perform seasonal services for their constituents in highly visible and highly demanding circumstances. We perform fleet management and maintenance services for 2,650+ units of seasonal equipment.
Alternative Fuel Vehicle Experience
Vector Fleet has worked with its customers to adapt maintenance requirements for vehicles powered by alternative fuels and to assist them with the introduction of hybrid vehicles into their fleets. Among the hybrid fleets we manage and maintain are – half electric/half diesel-fueled vehicles and vehicles fueled by ethanol, CNG, LNG, Propane, and biodiesel products.
Emergency Support Experience
We mobilize the maintenance facility and provide repair and maintenance services for the duration of emergency situations. We will provide appropriate staffing levels to ensure continuous vehicle operational levels as determined by the customer up to our maximum staffing levels. We understand emergency circumstances may occur outside of normal hours of operation and may involve any number of employees, equipment and vehicles. VFM's costs incurred during emergency situations that occur outside of normal hours of operation are not included in our Target Costs. Approved costs incurred will be billed to the customer at our proposed Hourly Rate.
Vector Fleet works with the customer to develop a specific Emergency plan that will go into effect in the event of an emergency situation. This plan will include staffing commitments, response times and a chain of contact. In addition to local, on-site personnel the managers from our other facilities will be part of the plan, if necessary.
Assisting with storm-related problems and mobilization are a regular occurrence in our business. Our managers and technicians understand the need for extraordinary efforts to meet the demands placed on our customers during emergencies. Vector Fleet never leaves the customer unprotected in an emergency.
We have built our business on being good citizens in the communities that we serve and reliable partners to the customers we serve.