Brake Safety Week for the CVSA (Commercial Vehicle Safety Alliance) is scheduled for the week of September 15th-21st, 2019. During this important week, a number of enforcement officials in North America will be conducting roadside safety checks on commercial vehicles. Vehicles that have any serious brake or inspection item violations will not be allowed on the road until the violations are addressed and resolved. If a vehicle doesn't have any serious inspection item violations, it will receive a decal with the CVSA logo to indicate that the vehicle has successfully passed inspection.
These nationwide inspections come several months after the International Road check and last a few months after the Annual Safe Driver Week, which takes place every year from July 14th through the 20th. During the Roadcheck, police officers stopped thousands of CMVs to check for suspension and steering violations.
Inspectors during the 2019 Brake Safety Week will pay close attention to tubing and brake hoses. Checking brake components are part of the Standard Inspection Program in North America; however, the reason the CVSA is paying closer attention to the tubing and brake hoses is that they are important to both vehicle safety and mechanical fitness.
Routine component replacement and inspections of brake systems are part of the fleet maintenance program at Vector and are also very important for commercial motor vehicle safety. Commercial vehicles contain brake systems that include components that work simultaneously to stop and slow the vehicle. The tubing and brake hoses are vital for these systems to operate properly. Tubing and brake hoses must always be flexibly appropriate, not contain any leaks, come undamaged, and be attached properly. Tubing and brake hoses are an essential part of the vehicle's braking system. When these components fail, the rest of the braking system could experience problems as a result.
Jay Thompson, the President of CVSA and Chief of the Arkansas Highway Police Department says,
"We all recognize how significant an effective brake system is to vehicle operation. Each component of the brake system must always be in good working condition. Brake systems and their components and parts must be checked routinely and consistently and carefully maintained to ensure the safety and health of the whole vehicle."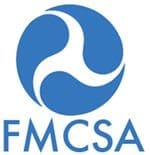 Brake system violations and brakes that were out of adjustment accounted for about 45% of the vehicle violations that were issued during the 3-day International Road check campaign in 2018. The Federal Motor Carrier Safety Administration, or FMCSA, mentions in their 2018 Pocket Guide to Bus and Large Truck Statistics that brake violations were ranked number 6 out of 20 of the most commonly cited vehicle violations for all of 2017.
14 jurisdictions are using brake testers that are performance-based in nature. These tools will measure the efficiency of vehicle braking. Performance-based brake testers determine a vehicle's overall braking efficiency, otherwise known as a brake's total force over the total gross weight. For combinations or trucks with a weight rating of over 10,000 pounds, the minimum necessary braking efficiency is around 43.5% as required by § 393.52 of the CVSA's North American Standard Out-of-Service Criterion and the United States Federal Motor Carrier Protection Protocols.
In addition to enforcement and inspections, awareness and outreach efforts are being put forth by law enforcement to educate owner-operators, mechanics, motor carriers, and other drivers on the importance of good brake maintenance, performance, and operation, all of which are necessary in order for this safety initiative to succeed.
Brake Safety Week, along with Vector's fleet maintenance program, have one main goal: to reduce the amount of crashes that are caused or made more problematic by defective brake systems on commercial vehicles through the conduction of roadside inspections, and identification as well as removal of any commercial vehicle that is deemed to be unsafe from our roads.
To learn more about the features and benefits of a comprehensive fleet management program,
contact us today to discuss your specific needs and to get a free cost analysis.
Contact us today for a free cost analysis!