Fleet Maintenance Departments – What and When to Outsource
As many Fleet Managers who are proud of their departments will tell you, "we do everything in-house".
However, do they really? Sure, there are brand new vehicles & equipment with OEM warranties that are subbed out to a dealer. Typically, engine and or transmission rebuilds are smart to sub out. With a remanufactured warranty, not tying up a bay and some technicians, this makes sense. Oh, and tires, yes having a mounted rim program and a dependable tire vendor to perform lot-checks is great for tire management and cost. Of course, body, paint and glass are sent out to a body shop and glass companies, 99.9% of the time. The fact is there are some really well run shops in the US, however, there are not really run shops in the US that handle EVERYTHING in-house.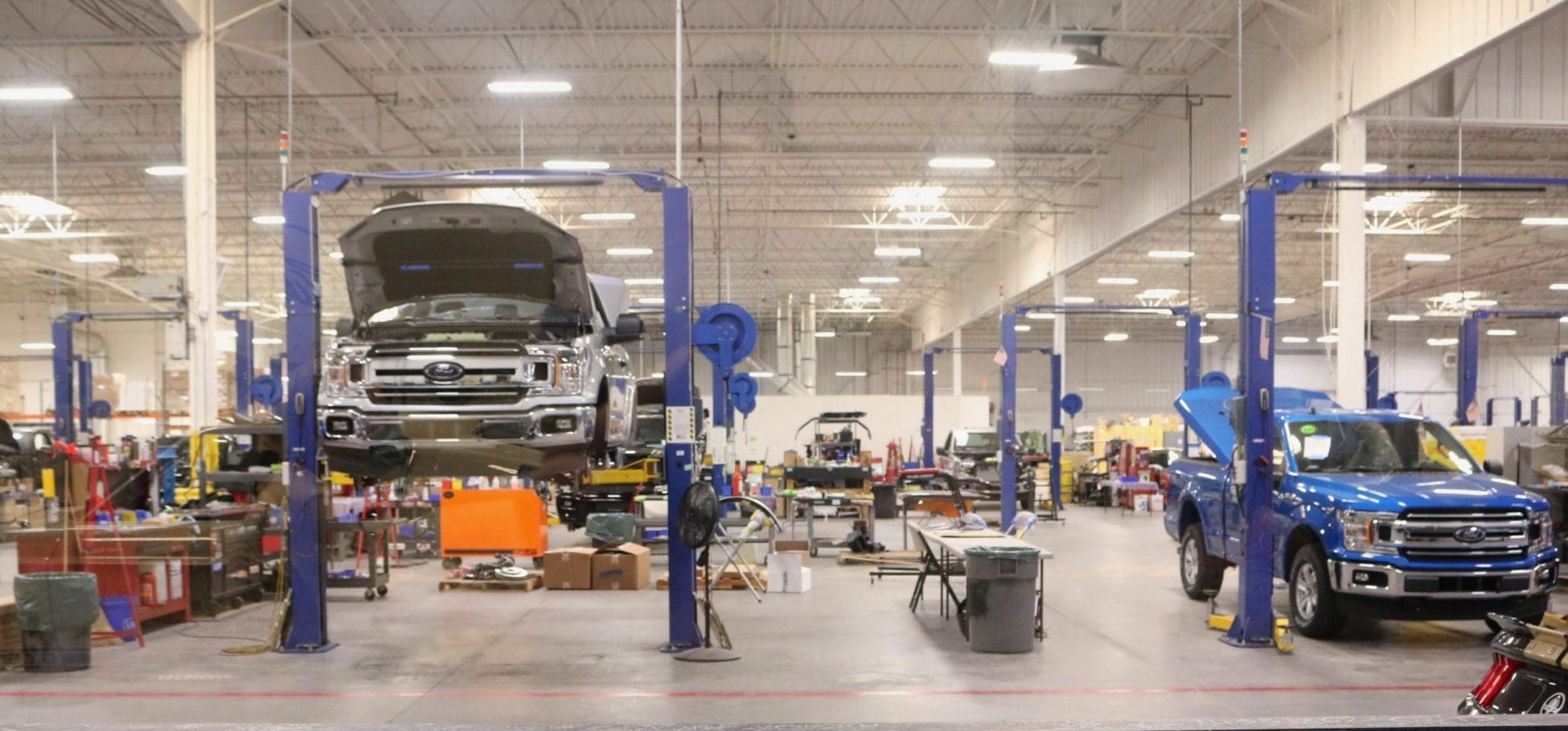 The fleet you run, your facility size and ability to hire and retain staff will dictate what an in-house shop will outsource. Most of what I have listed above is typical of a well-run shop and what they choose to outsource.  It all makes sense to establish dependable subcontractors who can help your shop run efficiently and at a lower cost.
What about the Parts Room?
A shop already has parts suppliers delivering parts and supplies. Perhaps technicians, a manager or a parts clerk to distribute parts and track inventory. Many shops rely on technicians to retrieve their own parts and a shop manager to oversee the parts room.
What about parts cost, shrinkage, holding cost and the labor to research, order, and inventory and maintain a parts room.
We know research on parts alone can take 25% of a technician's day. That is a quarter of the day NOT wrenching. Outsourcing your parts operation has several advantages, just as your shop subs out other work, why not collaborate with a company who specializes in parts supply and management. Great Question! Our research shows that outsourcing the parts room operation can have up to 15% annual savings.  We know that outsourcing a parts room saves 100% of holding cost, reduces shrinkage by 100% and takes the burden off technicians by 100%.  Having the right parts, at the right time and the right cost provides your shop with increased Technician productivity. Up to 12% more time spent wrenching, than chasing parts.
So, as a shop that "handles everything in-house", let's take a minute to look deep inside that shop, and talk about partnering and outsourcing your Parts Room operation.