Vector Fleet Management has won a competitive five year contract to manage 636 units for the City of Coconut Creek, Florida. The deal includes five additional one year periods. This partnership will help the city achieve quality solutions due to Vector's history of adopting industry-leading practices. In order for the relationship to work, Vector will comply with various local and state laws regarding human resources, the environment, work safety and traffic. The city of Coconut Creek will have more budget control over cost-cutting and taxpayer savings once Vector raises the level of fleet productivity and availability.
A goal for this government fleet maintenance contract has been set by Vector Fleet to convert all diesel municipal transportation equipment to compressed natural gas in the next five years. Another five year transformation goal will involve converting all non-pursuit vehicles within the Police Department to hybrid models. Each fleet vehicle current is being monitored to ensure all the functionality is in good safe working condition. When vehicles are ready to be replaced after too much wear and tear they are referenced to make sure it can be replaced by an appropriate CNG or Hybrid Energy solution. An eco-friendly alternative solution will then be determined for the replacement equipment for the procurement process moves forward.
"It is clear after being outsourced for the past 10 years to another company, The City recognized the differentiating value Vector could provide. As was evident in the selection process The City was looking for a step change in not only quality of service and improved fleet availability, but in a partnership for developing solutions to better service their constituents. We are very excited to begin this journey with the City." Aubrey Felton, Vice President of Sales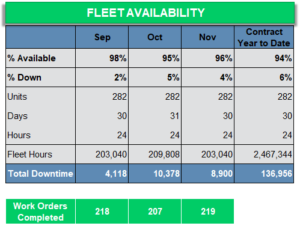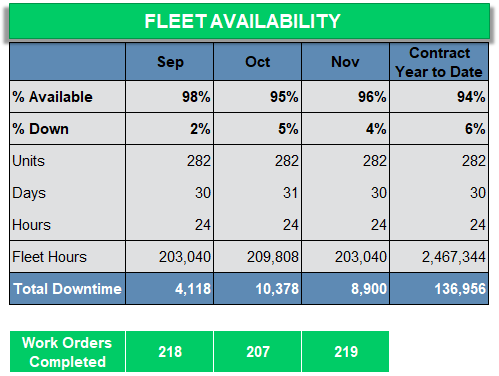 TMT, a scalable top of the line fleet management information system, will oversee Fleet Information Management. This reporting system will provide data from close monitoring of various costs, such as labor with the capability of predicting and scheduling highly productive workloads. Repair orders will be accessed in real time and sent directly to the appropriate supervisors of each department through email. With the ability of notifying department heads about the work deadlines, we will be able to predict scheduling and vehicle planning prior to work being sent to the garage.
Vector Fleet Management is committed to achieving excellence among its workforce, partners and clientele. It remains the firm's top commitment as our experienced team of certified customer service professionals has already reached a high level of knowledge and skills. Our personnel are aware of the importance to meeting deliveries on time, which helps give our company a strong reputation in reliability. We take into account each client's existing staff so that the management transition is smooth. Vector Fleet invests in workforce training and rewards for graduates in order to reach and maintain a high quality of knowledge and skills among its employees. The return on investment is a top performing customer service team that helps maintain Vector's reputation.
The key to successful government fleet maintenance will be Vector Fleet Management working with the city of Coconut Creek to streamline its operation. Looking toward the next five years of participation with the city of Coconut Creek, we are prepared to work closely with management to develop alternative innovative solutions. Some of these ideas include equipment greasing and top off programs. We also look forward to helping the city control or eliminate subcontracted fleet repair services to reshape the budget for further cost reductions and more efficient spending.