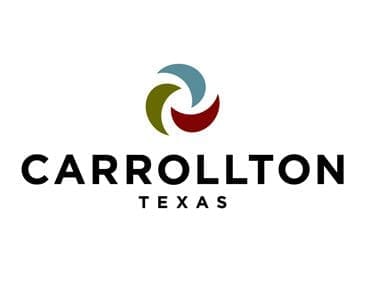 Vector Fleet Management has been awarded an 8 year contract for government fleet maintenance with the City of Carrollton Texas. Through a competitive RFP process Vector Fleet was selected from 4 bidders after formal presentations were given to manage a fleet of 617 units at two locations. Vector is very pleased with management team we have put in place to service the City of Carrolton, and have already begun transition meetings with the user groups.
We are looking forward to implementing our industry-leading fleet maintenance practices in our new partnership with the City of Carrollton, which will result in the following benefits:
Vector Fleet will enable the municipality to reduce and then control costs, while improving fleet availability and productivity in the fleet. We have coordinated with our national parts and services suppliers to create an on-demand procurement system. This has allowed us to insure the specific parts and supplies needed for the fleets will be readily available through local supply-chains.
Our commitment to quality guarantees that we will continuously improve fleet management operations and work processes to provide the most productive and cost-effective service delivery.
We will uphold compliance with all safety, environmental, vehicular, and personnel legal mandates in our fleet maintenance operation on behalf of the City of Carrollton, Texas.
Expertise and Experience; Vector Fleet will deploy a team of experienced and certified personnel, with a key focus of excellence in customer service. Our recruiting for these positions, also included consideration of client's current employees.
Fleet information Management; Vector Fleet utilizes TMT, a scalable world class fleet management information system. Primary benefits include detailed vehicle life cycle cost reporting, recall compliance, PM and repair tracking, reduction in repeat repairs via chronic repair analysis, and warranty recovery, to ensure OEM and aftermarket warranties are claimed to benefit our clients.
We will provide an emergency support safety net when it is necessary to perform essential services under extraordinary conditions such as during natural disasters. We will also provide additional mobile maintenance units and technicians to support the fleet during such events.
We will work with the management teams to bring innovative solutions to the fleet operation. As partners, we will offer suggestions for managing the city of Carrollton's fleet and introduce alternative solutions, like equipment greasing/top-off programs and control/elimination of subcontracted fleet repair services, as examples which will reduce costs and improve efficiency.
Our highest commitment is our dedication to excellence. All Vector Fleet employees are committed to providing a superior partnership experience, every time. Our employees are focused on quality and timely fleet service delivery. We invest in their technical training and professional growth and reward them for completing Vector Fleet's training curriculum and for providing outstanding customer service.
For a free analysis of your fleet maintenance or to learn more about Vector's many offerings, please get in touch with the company at your earliest convenience.