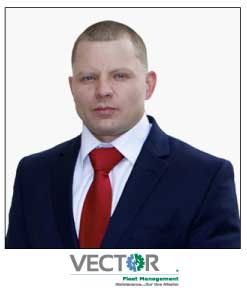 In The Employee Spotlight – Francisco "Chief" Campos
Vector Fleet Management is always humbled and honored when a US Military Veteran chooses our company as their career choice. We salute all of our Veterans, but would like to take the opportunity to recognize an employee from Odessa, Texas. Our very own Francisco "Chief" Campos, Vector Site Manager-Ector County, TX.
Chief, as Francisco is respectfully referred to, served in the US Army for 15 years achieving the Rank Chief Warrant Officer 2. Chief served at a variety of duty stations and assignments. Fort Bragg, NC, Fort Lewis, WA, Darmstadt, GE, and Fort Bliss, TX. All of these assignments were challenging and rewarding, according to Chief. However, his proudest accomplishment in the Army was successfully conducting 32 airborne operations, and returning home from 5 combat deployments. We all thank you for your service Chief!
Francisco chose the Army as a way to leave his small hometown in Georgia at the age of 17, and see the world. Mission accomplished!
Chief has told us he has grown and learned many life lessons in his military career. He will tell you that one's Character is everything. We agree and absolutely respect his Character and leadership at our customer, Ector County, TX.
Vector Fleet Management is so proud Francisco has chosen our company as his place to grow professionally. In closing, we would just like to say, "Lead the way Chief!"