Outsourcing fleet maintenance has many advantages. We have outlined the advantages below that will have the most financial impact.
Vector Fleet Management carries all parts and tire inventory with only a 2.5% parts mark-up
A large element of a successful fleet maintenance program is the comprehensive management and efficient supply of parts.
Benefits
Liberate cash for other uses
No obsolescence or shrinkage
Positive Cash Flow
Leverage VFM National Parts and Tire Pricing
We have built extensive parts and tire sourcing networks across the country to support our contracts and this can be leveraged to your benefit. This component alone can mean significant savings.
Benefits
Reduce acquisition costs
Lower Overall R&M Spend = average cost savings of 15%
One Fleet Maintenance Invoice
Vector Fleet Management is responsible for all paperwork, invoicing, quality control and pickup of vehicles repaired by 3rd party vendors. Any repairs to the customer as non-contract work will be invoiced at Vectors cost with no mark-up.
Benefits
Step change in cost of process for payables = savings on average per month 15% – 20% based on our own research and several case studies
One monthly consolidated invoice for entire maintenance program
On-Site Fleet Maintenance Employees
It is Vector Fleet Management's policy to offer qualified applicants employment at their level of proficiency. Hiring technicians at the right level is important for job satisfaction and key to staffing a shop at peak efficiency with the right mix of technicians. We invest heavily in our technician's careers from day one, and work to ensure that there are opportunities for advancement within Vector Fleet Management regardless of where they begin. With this type of investment in technicians in-turn lowers the technician turn-over rate.
Benefits
Eliminate Workman's compensation exposure in this area = risk mitigation and cost savings
Reduction of legacy benefits = cost savings
Dedicated onsite maintenance team which also may include hiring current technicians resulting in No Job Loss
Comprehensive Life Cycle Reporting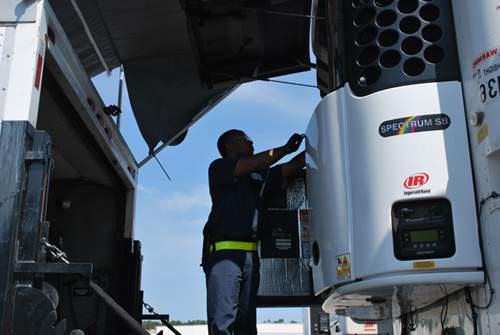 This is a life-to-date analysis of cost per mile or per meter hour, and can be helpful in analyzing which units are the most costly to maintain and may need to be replaced. Vector Fleet Management has the capability to provide a comprehensive FMIS platform within our fleet maintenance program or examine options to utilize an incumbent platform.
Benefits
Improve budget forecasting & scheduling with production on downtime of assets
Improve life cycle management of equipment
Eliminate fleet maintenance system costs = $100k average
Life Cycle Optimization Approach
Vector Fleet Management leverages a dedicated fleet maintenance optimization approach to produce more efficient and effectively managed fleets while assisting customers eliminate fleet redundancy, extend life cycles and improve operator safety.
Benefits
Extend equipment life cycles
Increase asset value for trade = 10% average improvement
Warranty Recovery Program
Vector Fleet Management manages all OEM and extended warranties at no additional charge to the customer. We do have a small percentage fee for processing and handling of all vendor and 3rd party payments.
Benefits
Monthly tracking of warranty dollars recovered from all OEM
100% compliance and increase on policy claims