EXPERT FLEET MAINTENANCE TECHNICIANS
We are proud to have highly trained, experienced fleet maintenance technicians who undergo rigorous ASE, OEM, and EVT certification. In addition, maintaining an on-line certified technician program.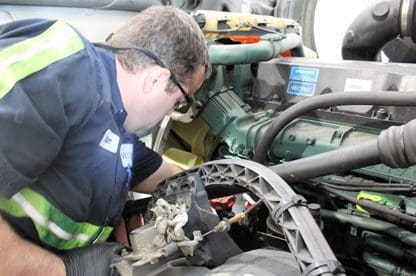 The success of any fleet maintenance service operation is built on the quality of the personnel assigned to execute the service mandate.
At Vector Fleet Management, fleet maintenance is our only line of business, so recruiting, hiring and retaining the best technicians is critical. Our technician turnover remains low year after year, because we offer a strong combination of compensation, benefits, training and above all else respect for their work. Technicians are the lifeblood of our company and we provide them a career path, incentives and a plan for their professional development which is among the strongest in the industry.
We also set performance expectations for our technicians, in order to ensure that we remain one of the best trained, professional and competent teams in the fleet maintenance services industry.
Vector Fleet technicians participate in the following performance metric programs:
Productivity Levels (Indirect vs. Direct)
Efficiency Levels
Re-Work of Chronic Repair metrics
Fleet Unit Availability (Downtime) metrics