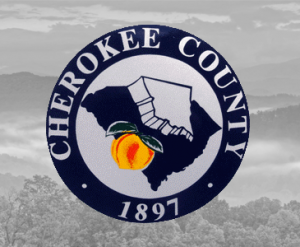 Cherokee County Council recently authorized Cherokee County Administrator Steve Bratton to finalize the contract with Vector Fleet Management for fleet maintenance. The contract begins on February 1st, 2020 and the term will last 36 months. Vector Fleet will provide fleet maintenance for more than 220 vehicles, including a wide variety of county equipment, tractor-trailers and refuse trucks, and emergency vehicles. Vector Fleet's experienced fleet technicians are EVT and ASE-certified. They will provide mobility 24 hours a day, 7 days a week, effective operations, and a maximum available fleet for Cherokee County.
Our team has years of experience dealing with a variety of fleets, which is why our cost reduction strategies across multiple areas will bring down costs related to fleet maintenance and management.
The implementation of programs related to preventive maintenance will not only meet but exceed, Cherokee County's fleet maintenance requirements and needs, while complying with OEM regulations.
Our fleet maintenance services will include:
 Integrating our Fleet Management Information System, or an FMIS, for scheduling and monitoring preventative maintenance. This system will boost Cherokee County's available fleet while extending reliability and unit lifecycles.
Utilizing a preventive maintenance checklist that we've developed over the last ten years to perform necessary preventive maintenance services, which will identify developing or existing issues.
Improving existing services throughout Cherokee County's departments. Each aspect of collaboration and support will be closely examined in order to achieve the mutual goals that have been set by both our company and Cherokee County.
Spearheading agreements with major suppliers to cut overhead costs. At Vector Fleet Management, we rely heavily on local vendors for most of our fast-moving products such as tires, rotors, brake pads, and filters.
 Inventory reporting to identify slow or obsolete moving parts so they can be sent back for a refund. This will keep overhead expenses low and our parts room will be more responsive.
An all-encompassing system of customer feedback will be incorporated to identify ways Vector Fleet can improve, including how our processes can be adapted to ensure that the work that's being performed can be done quicker, a rewards program for exceptional employees, and a way to identify problem employees who may not be living up to our company's standards. All feedback will be reviewed so that corrective action can be taken as needed to resolve any problems as they arise.
Our corporate employees will make regularly unscheduled and scheduled site visits so they can stay on top of the daily issues customers might face. Corporate managers will regularly meet with County managers, purchasing directors, and department heads to make sure that our company is meeting all of its goals. They will also be notified of any operational changes, budgeting concerns, or other planning initiatives set forth by Cherokee County.
Vector Fleet is excited about this newly formed partnership with Cherokee County and looks forward to lower costs and improving the county's fleet availability.