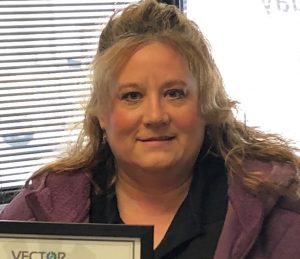 The site manager for the municipality of Carrollton, Tiffany Bissett, has participated in this initiative for five consecutive years and received numerous awards. In 2019 Ms. Bissett was awarded the Silver award for Carrollton, Texas and the Bronze award for Addison, Texas. We wish her our sincerest congratulations for all of her efforts!
Clean Cities, a government-industry organization in the U.S., provides regional partnerships with incentives and information from the U.S. Department of Energy, a wealth of resources and technical data, and coordinated resources and strategies that can be leveraged to acquire concentrated petroleum reduction. Since 1993, the partnership has included over 87 alliances that have worked alongside 5,700 local stakeholder platforms to circumvent the usage of 2 billion gallons of petroleum, bring out over half a million AFVs, and construct nearly 3,000 alternate refueling stations.
Clean Cities, in the Dallas-Fort Worth area, is a locally-owned private/public coalition that strives to enhance energy security, protect public and environmental health, motivate economic development through the promotion of decisions and practices that will improve air quality in the transport sector, and reduce the overall consumption of petroleum.
Clean Cities Coalition Objectives
The main objectives of Clean Cities include deploying alternative fuel vehicles, or AFVs, to support the construction of an AFV refueling infrastructure throughout the Dallas-Fort Worth metropolitan area, increase the usage of fuel blends such as ethanol and gasoline, biodiesel, and diesel, fast-track hybrid electric vehicle sales, support knowledgeable consumer choice regarding fuel economy, and encourage the use of idle-reduction technologies for a variety of vehicles including heavy-duty trucks.
How Fleets are Recognized
There is an annual survey conducted in the Dallas-Fort Worth area that evaluates all of their fleets. The scoring structure is re-evaluated every year so that each fleet is scored according to specific criteria as outlined by the United States Department of Energy. The scoring structure our committee uses in the evaluation of each survey is highlighted in the next paragraph.
The total number of points a fleet can receive is 100. This score is dependent upon the data included in their yearly fleet survey.
Points are divided into several categories, including the following:
Fleets that participate in emissions reductions, including alternative fuel vehicles/technology and idle reduction implementation/policy, can receive up to 45 points.

Fleets that have shown a decrease in overall fuel consumption, including a policy to reduce the overall number of vehicle miles traveled, as well as fuel economy improvements, can receive up to 25 points.

If a fleet partner with the DFWCC by presenting at their events or attending webinars, for instance, they can receive up to 20 points.

Fleets that engage in awareness and outreach efforts, such as driver training and telematics, can receive up to 10 points.
Diversity among fleets that use alternative fuel vehicles was also taken into consideration during scoring.
 To learn more about Clean Cities, visit Clean Cities Coalition Network
Interested in improving your overall fleet maintenance?  Vector Fleet can customize a tailored program to fit your needs.